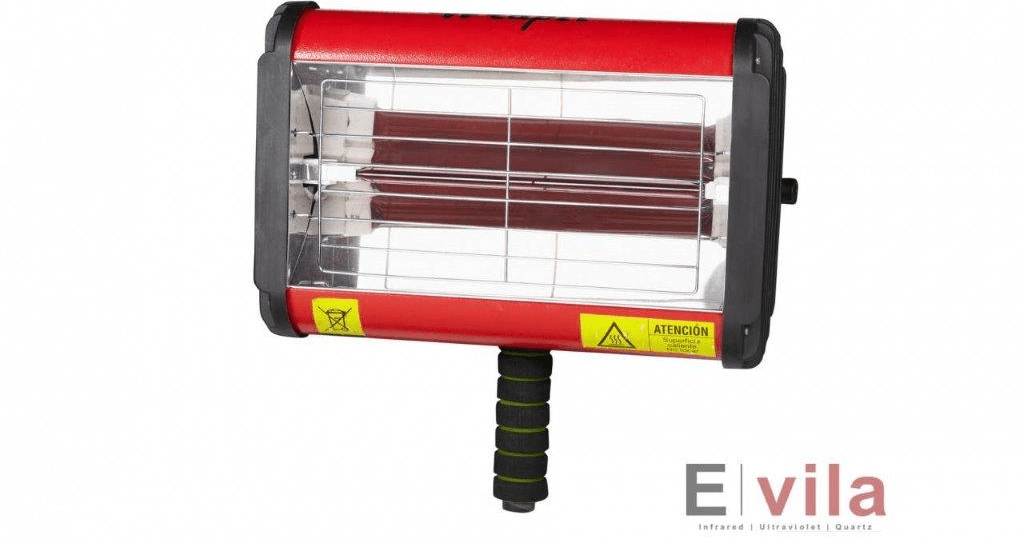 E.VILA Projects & Supplies SL has developed a large group of equipment for the drying of paints and lacquers in the automotive sector.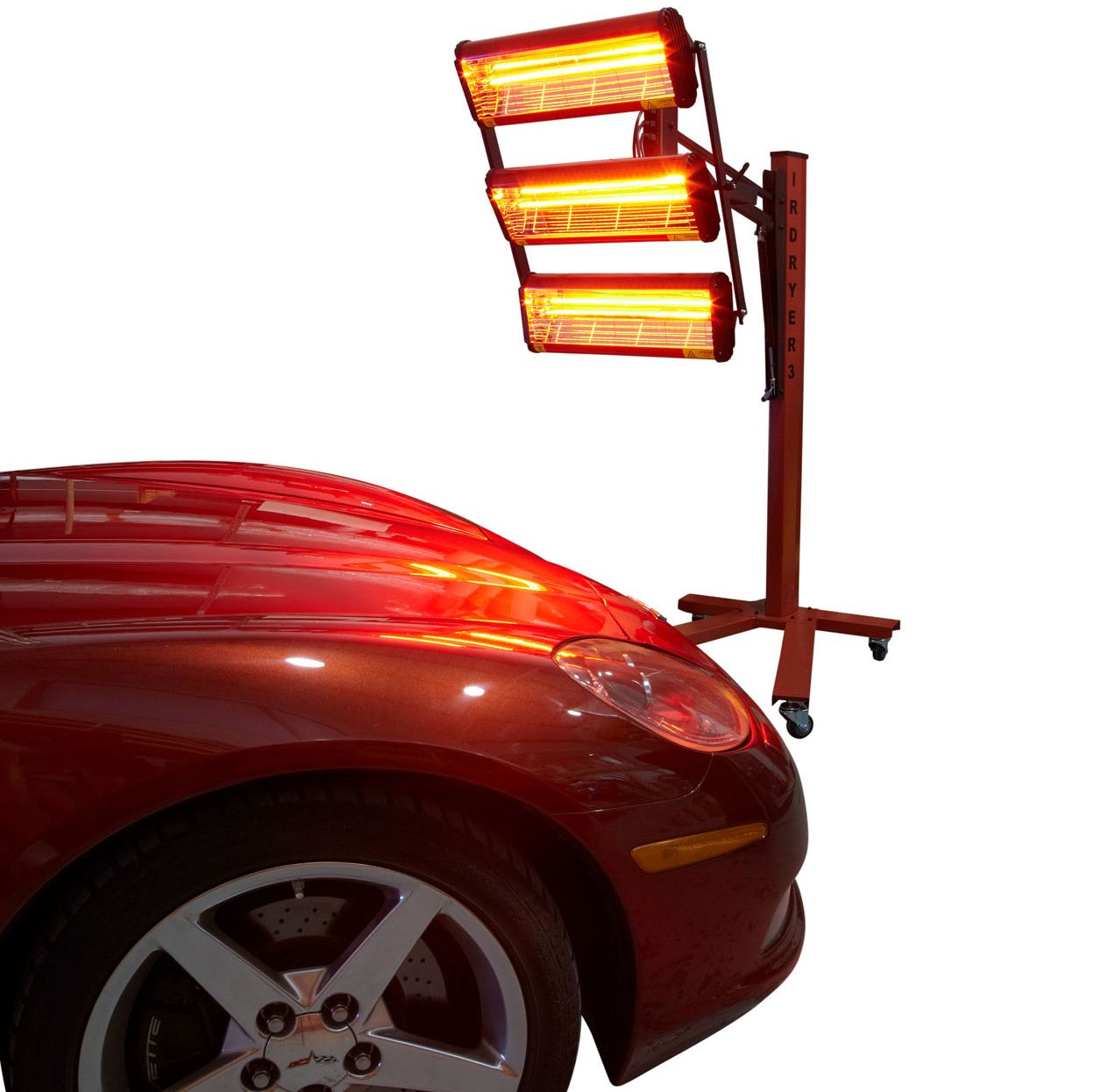 Paint dryers
Thanks to the experience in multidisciplinary projects in different sectors, it has allowed us to manufacture highly efficient equipment with a low investment cost so that they can be used in the largest number of applications where high heat efficiency and energy savings are required other traditional systems.
Our infrared paint drying equipment has been designed from the point of view of the professionals who have to use it, technically evolved but easy to use.
The equipment has a timer to increase its security at the same time that they reduce the electricity consumption since only the programmed time is working.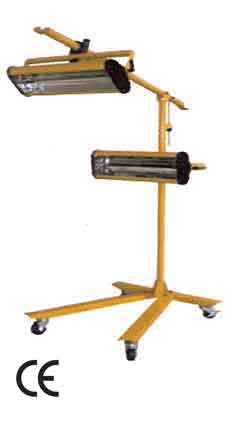 The Infrared Technology
The applied infrared technology allows the efficient use of electricity since, thanks to the short wave and the polished rear reflectors, the radiation goes directly to the area to be dried. No heat energy is wasted since the air is not heated.
The reflectors make it possible to dry larger surfaces as they focus and increase the radiation focus.
The applied technology of short wave allows an instant on and off so we do not lose time or energy in the process.
Our drying equipment helps to minimize drying times and therefore reduces the time of the car in the workshop, improving the turnover ratio and thus the benefits of our customers.
With the infrared equipment, the drying time of the paint is reduced with the conventional system, this reduction being very significant depending on the type of IR equipment, the paint to be dried and the color of the same.
The IR devices are very manageable, thanks to the design and articulation system
We present three models that cover most of the paint and lacquer drying needs in the automotive sector.
Likewise, E. Vila Projects and Supplies can supply spare parts for infrared lamps for their current equipment and make them a study to improve said equipment and thus obtain a better performance of them.
You can ask us any questions from: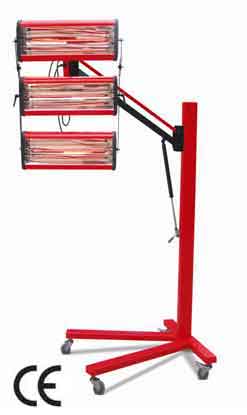 IRDRYER 6 S
Features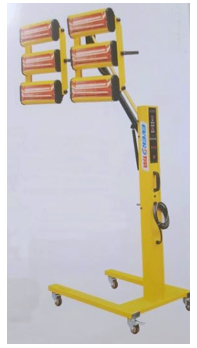 Made from aluminium alloy and 304 grade bright Stainless steel reflectors
Equipped with AIWOER's 21" quartz short wave Infrared halogen lamps (Optional PHILIPS lamp available).
Automatic device with an electronic time ad power Settings with LED display
Hydraulic lifter with an independent switch and 360º rotation
With pulse ultrasonic paint curing function
Power supply of 200-400V, 50/60Hz and 6 x 1100W
Curing area of 1800 x 1000mm
Adjustable temperature paint range of 40ºC – 100ºC
Adjustable time of 0 min – 99 mins
Automatic distance sensor
Each emitter can be independently controlled
IRDRYER 3 S
Features
Made from aluminium alloy and 304 grade bright stainless steel reflectors
Equipped with AIWOER's 21" quartz short wave infrared halogen lamps (Optional PHILIPS lamp available).
Automatic device with an electronic time ad power settings with LED display
Hydraulic lifter with an independent switch and 360º rotation rotation
With pulse ultrasonic paint curing function
Power supply of 200-400V, 50/60Hz and 6 x 1100W
Curing area of 1800 x 1000mm
Adjustable temperature paint range of 40º C – 100º C
Adjustable time of 0min – 99mins
Automatic distance sensor
Each emitter can be independently controlled