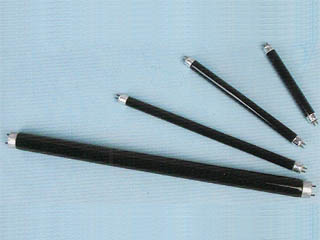 UV lamp
We offer you any type of uv lamp either standard or special. We manufacture to order and offer the necessary technical support and the ancillary equipment that you may needed.
We can offer any wavelength and size.
contact us and our technicians will advise about the best option for your requirements. Place your demand from here and you will feel the difference.
Industrial and Scientifical Applications
Ultraviolet lamps enjoy of such common applications as:
Water and air sterilization
Curing of varnishes, pigments, screen printing
Photochemistry
Resin hardering
Spectrochemistry
Photo oxidation
Inspection (black light)
Print Reproduction
And a wide range of industrial processes
You can place your demand from here.